Dental Implants in Hungary – Dental Tourism
Comprehensive Dental Care: Specializing in Implant-Supported Aesthetic Dental Restorations and Subperiosteal Implantation in our Dental Clinic in Heviz, Hungary
Implant Dentist Hungary: high-quality dental care in Heviz – All on 4® Hungary, dental implants, cosmetic dentistry and other dental treatments
Welcome to Implant Dentist Hungary, your premier destination for high-quality dental care in Heviz, Hungary. Our team of experienced and skilled dentists are dedicated to providing you with the best dental treatment Hungary has to offer. Whether you are in need of dental implants, cosmetic dentistry, or any other type of dental care, we are here to help.
Hungary is known for its high-quality dental care, including implant-supported aesthetic restorations. The dental clinic in Heviz, in particular, offers top-notch dentistry services and is a popular destination for dental tourism.
We specialize in dental tourism and have a reputation as one of the best dentists in Hungary. Our clinic is equipped with the latest technology and we use the most advanced techniques to ensure that you receive the best possible results. Our services include all on 4 Hungary, which is a cost-effective and time-efficient solution for patients looking for a permanent set of teeth.
At Implant Dentist Hungary, we understand the importance of a beautiful and healthy smile. That is why we offer a wide range of cosmetic dentistry, including teeth whitening, veneers, and more, to help you achieve your desired look.
We pride ourselves on providing a comfortable and relaxing environment for our patients and we will work with you to create a personalized treatment plan that fits your individual needs and budget. Don't just take our word for it, check out our reviews and see for yourself why we are a top choice for dental care in Hungary. Contact us today to schedule your consultation and take the first step towards a healthier, more confident smile.
Dental Implant Hungary FAQs
ALL-ON-X, All on 4® Implants in Hungary
Ideal solution for a non removable immediate restoration with implant supported bridge.
The implants can be loaded immediately, so the All-on-X is a fast, cost effective, easy to clean bridgework.
You can trust the best dentists in Hungary
We have four decades long experience of implantation. We have a maxillo-facial surgeon. Our dental restoration meets the highest aesthetic requirements.
You will find our Dental Clinic in Heviz, Hungary
Heviz is a world famous spa town, oft called "source of health". After the dental implantation and aesthetic treatments at S and Z Clinic the healing takes place in a comfortable environment.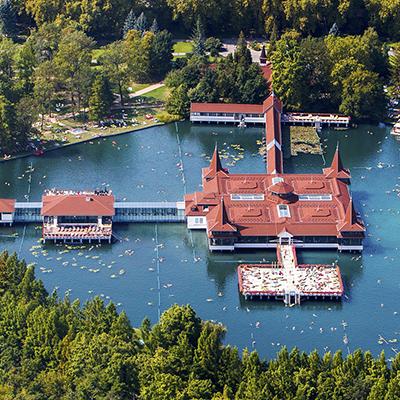 Dental Treatment Plans and Estimation in Our Dental Clinic in Heviz, Hungary
During the first consultation, after clinical and x-ray examinations we provide a personalized treatment plan and quotation free of charge. Consultation is free, but minor charge applies for the X-ray examinations. Upon request, a copy of the CT and OP X-ray can be available on CD.
We are also able to provide treatment plan and quotation based on recent clinical data (X-ray and clinical examination) carried out by another clinic if our potential patient is in a position to forward it to us.
While we are able to give our quotation to the patient for their existing dental treatment, we reserve the right to modify the treatment plan based on our clinical examination. We return all received clinical data and information when we provide the quote.
When asked, we will schedule dates and complete the recommended treatment.
Dental tourism Hungary reviews – Patient-opinions from all over the world about our service
Testimonies of our patients
Implant Dentistry – dental implants in Hungary
The optimal way to replace lost teeth is implantation – even in the case of being edentulism. Feeling like the natural teeth, perfect chewing function – a satisfied patient!
Aesthetic dental treatments (cosmetic dentistry) in Hungary
Beauty begins with healthy and beautiful teeth. We make a personalized smile design at our clinic.



Restorative and other dental treatments in Heviz
Toothache, bleeding gum, other unpleasant symptoms in the oral cavity. These problems require an experienced dentist.